West Des Moines, Iowa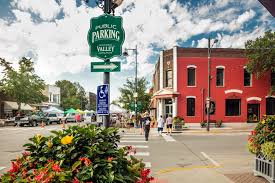 West Des Moines has a common pest problem. This is primarily caused by the cities' average climate that provides pests with survivable temperatures.
Iowa, a region sometimes called the 'American Heartland', is located in the Mid-Western of the US. It is bordered by Minnesota to the North, Illinois, and Wisconsin to the east, South Dakota and Nebraska to the west and Missouri to the south. West Des Moines has a population of around 60,000 people and is the second biggest city in the Des Moines metro area and is the tenth largest in the State of Iowa. The city gets an average of 32 inches of rainfall, 34 inches of snowfall, and 200 days of sunshine each year. The month of July has the hottest days of the year with temperatures reaching 86 degrees and the month of January has the coldest days of the year with temperatures dropping to 12 degrees. West Des Moines experiences four seasons – cold winters, light snowfall and warm and humid summers. The city has an average climate that makes it fairly easy for pests to survive in. The city has rivers and streams located close to residential areas. When temperatures are too hot or cold, pests such as rodents and insects from nearby migrate from the riverside into homes for shelter and food.
Pest infestations lead to a lot of problems when left unresolved. The most common is damage to structural property. The most common and problematic pest in US homes are termites. Although they are tiny, they infest homes in large groups and breed rapidly. Within a week, a small infestation can turn into a large one. They can damage a variety of structural components such as roof supports, floor boards, walls etc. Repairs to such damage can be extremely costly and many insurance companies don't completely cover pest damage. They feed on debris, dead plants, and trees, as well as living plants and trees. This is why they eat away at floor boards, dry wall, furniture etc. when they enter homes. As soon as termites are seen in the home or signs of their existence in homes are spotted, it is extremely important that immediate action is taken to prevent them from causing any more structural damage. Other pests that cause structural damage include rats and mice that chew through doors, get into walls, and create holes in floors. Ants burrow through decaying wood to nest and can create holes in walls and floors all over homes, which can make the structure weak and cost thousands to repair.
A lot of homeowners across the US try and resolve pest problems themselves before contacting a professional. DIY pest controlling is cheaper and more convenient for home owners and although they don't make an impact on large infestations, they are very effective in preventing further infestations. Popular do-it-yourself methods include repairing property (fixing cracks, filling holes and gaps, and replacing damaged screens), keeping food stored in air tight containers to prevent pests from feeds and surviving, using essential oils and strong scents to cause discomfort and drive them out, and keeping home clean and hygienic.
The most effective and reliable method of pest control is contacting a pest control professional. Professionals who are highly trained in dealing with all types of pests such as, Presto-X , a fully licensed and expert pest control company that has been in the business since 1932, is the most effective way of ridding homes of these invasions. They conduct free extensive and intense searches of homes to identify the pests present, the damage they have caused, and the size of the infestation. They also provide expert knowledge and advice and provide people with options and solutions. Other companies similar to Presto-X are Orkin, The Bug Man Inc,  and Critter Control.